Massage Therapy...Natural Therapy to Heal & Restore
Request an Appointment:
Book Online to schedule your massage appointment today, its easy and convenient!!
Massage Therapy Benefits:
Reduce stress
Alleviate pain
Relax your muscles
Improve circulation
Improve mobility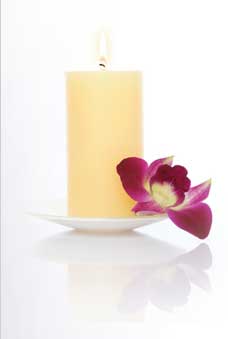 About Angie Waterfield
I am the Business Owner of 13TH Ave Body & Soul Massage Therapy, I WELCOME any feedback you may have to help improve your visit with us here. You can email me directly at angiewaterfield@hotmail.com, or phone the office at (306)525-0655. I will respond to your feedback as quickly as I can.
I LOVE what I do for a living, I'm always looking forward to meeting NEW clients, and being able to provide you with the BEST Service, and Massage Therapy Treatment possible. I'm always taking new classes/courses to keep my skills sharp and to better serve my clients!
I am a Registered Massage Therapist (RMT), insured with The Massage Therapist Association Of Saskatchewan(MTAS). (Receipts are issued after every treatment that can be submitted in for Insurance purposes).
With over 14 years experience, I offer the highest quality of care to my clients. The Services I provide are Therapeutic, Relaxation, Pregnancy Massage, Warm Stone Massage, in a safe, comfortable, and relaxing environment. For your added comfort there is a heating pad on the Massage Table. I also offer after every session a hot towel with a added essential oil of lemongrass to help relax, feel refreshed, and also rid any excess oils/creams so you don't fell greasy when you have to head back to work or for the rest of your day!
I cater to clients of all ages, I am friendly and knowledgeable and care about all aspects of your treatment. I can customize each treatment to meet your specific needs by incorporating a variety of assessment and treatment techniques that are best suited to you as needed.
As part of my service, I can provide you with knowledge of self-administered pain management techniques such as stretching and strengthening exercises and the use of heat or cold therapy, which will help you get the most out of each treatment!
Also after your Massage Therapy Service you can feel free to take Advantage of having a Complimentary cup of Herbal Tea to go! (Water is always provided after each Session.)
Thank you for taking the time to read more about me, and I look forward to meeting you!
Angie Waterfield, RMT
About Ashley Fink
I am a Registered Massage Therapist (RMT) insured through National Health Practioners of Canada (NHPC). (Receipts are issued after every treatment that can be submitted in for Insurance purposes.) I Studied at Western College of Remeidal Massage Therapies and graduated in 2011.
I love working with my clients and am always excited to meet new ones, my goal is to provide the best possible service and care for all of my clients. The services that I provide include Therapeutic, Relaxation, Hot Stone Massage and Pregnancy massage. I'm always looking to expand my knowledge base with new courses and techniques to suit all of my clients' needs. Thai massage and Thai foot reflexology coming soon.
I look forward to working with you in the near future.
Ashley Fink, RMT
About Kim Skrypnyk
I graduated from the Western College for Remedial Massage Therapy in 2004 and am a registered massage therapist with MTAS (a receipt is provided after each appointment). I love what I do and the feeling of accomplishment that comes with helping each client achieve whatever their individual goal might be. I encourage my clients to discuss with me what they are hoping to get from each one of their appointments so that we can work together to achieve this.
The services I provide are Relaxation, Therapeutic, Pregnancy Massage, Hot Stone Massage, and have completed some level 1 work in NMT and Myofascial work. When needed I will discuss with my clients some home care and provide post treatment advice.
I look forward to all my appointments...existing and new clients can expect to be provided with a friendly, relaxing time away from the hussle and bussle of day to day life and stress. If you are having trouble finding a spot in my schedule please don't hesitate to contact me directly, you can call me at 306-539-5107 or email me at kskrypnyk@outlook.com.
Kim Skrypnyk, RMT
About Colleen Jensen
I am a Registered Massage Therapist, I graduated from the Western College of Remedial Massage Therapy in 2005. I am registered threw NHPC ( Natural Practioners of Canada ) so a receipt will always be given at the end of your massage treatment. I am proud to say that massage was always something that I have wanted to do since a young age.
I love what I do and I can't see myself doing anything else until my body gives out on me. My goal to each client is to provide them a personalized massage based on their needs, wants and goals. Our bodies are an amazing thing, and I'm always up to the chalange to help return you to a normal state and have you leave with a smile on your face.
The services that I provide include, General relaxation, Theraputic, Myofascial, and Pregnancy massage. I am always excepting new patients and will make sure you feel as though your goals will be met. Here we always provide a friendly environment that will make you feel at home.
Feel free to also Call or TXT me at 306-537-9235
Colleen Jensen RMT
LOCATION:
Suite J 2835 13TH Ave Regina, Sk S4T 1N6 Located in the Heart of the Cathedral, across the street from Safeway, above Campbell and Haliburton Insurance Company on the Second Floor.
13th Ave Body & Soul Massage Therapy is dedicated to improving the general wellbeing of all our clients!
LIKE OUR FACEBOOK PAGE FOR MORE SPECIALS!